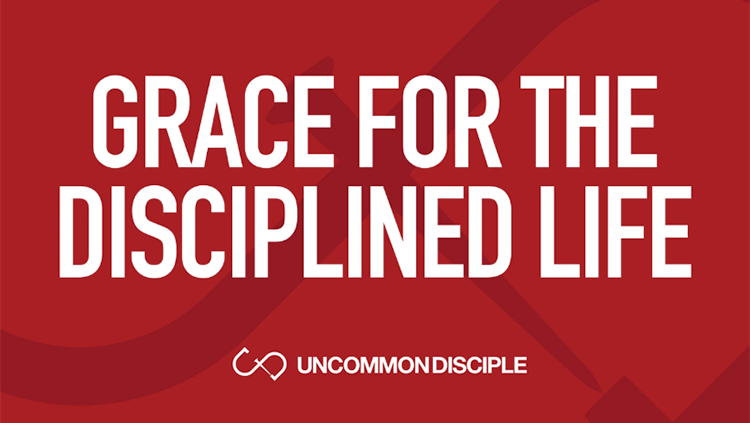 Episode One

Let's talk about grace for the disciplined life. In our last segment on discipline, we talked about the benefit of discipline in one's life. We also hit on the negative effects that arise with complacency. Discipline is incredibly important to growth. The goal of becoming better husbands, better fathers, and more effective men in general, is great. But we need to be careful to not mistake the source of sustainable life change.
Lasting change doesn't come from sheer determination, willpower, or even our own strength. Neither does the disciplined life. The core of our strength and the source for biblical manhood is Christ. His transforming power and the grace that accompanies our willingness to surrender to doing things His way. It is grace for the disciplined life.
Paul the apostle speaks of this enabling strength of Christ in his life to do anything and everything (Phil 4:13)! He also spoke of God's grace, that it was a gift given to him by the effective working of God's power in his life. Notice, this is all God's initiative and Paul simply responded to it. This was the secret to Paul's abundant achievements, he never took credit for it as if it was his own doing (Eph 3:7).
Paul might sound boastful by saying he labored more abundantly than the others in ministry. But he is clear and quick to point to the grace of God toward him and in him as the source (1 Cor 15:10). Don't think this grace was for the apostles only. Or that Paul had an advantage that you and I cannot experience. Paul told the church that God's grace both abounds towards us and that we have all sufficiency for all things, an abundant supply of grace for every good work" (2 Cor. 9:8).
Now that we understand that grace is able to translate into diligence for a disciplined and productive life, we'll talk in our next post about how this grace can be revealed. We simply surrender with a willingness to implement practical steps that change what we do and how we do it each day. Stay tuned and let us know your thoughts.